Dejha B
---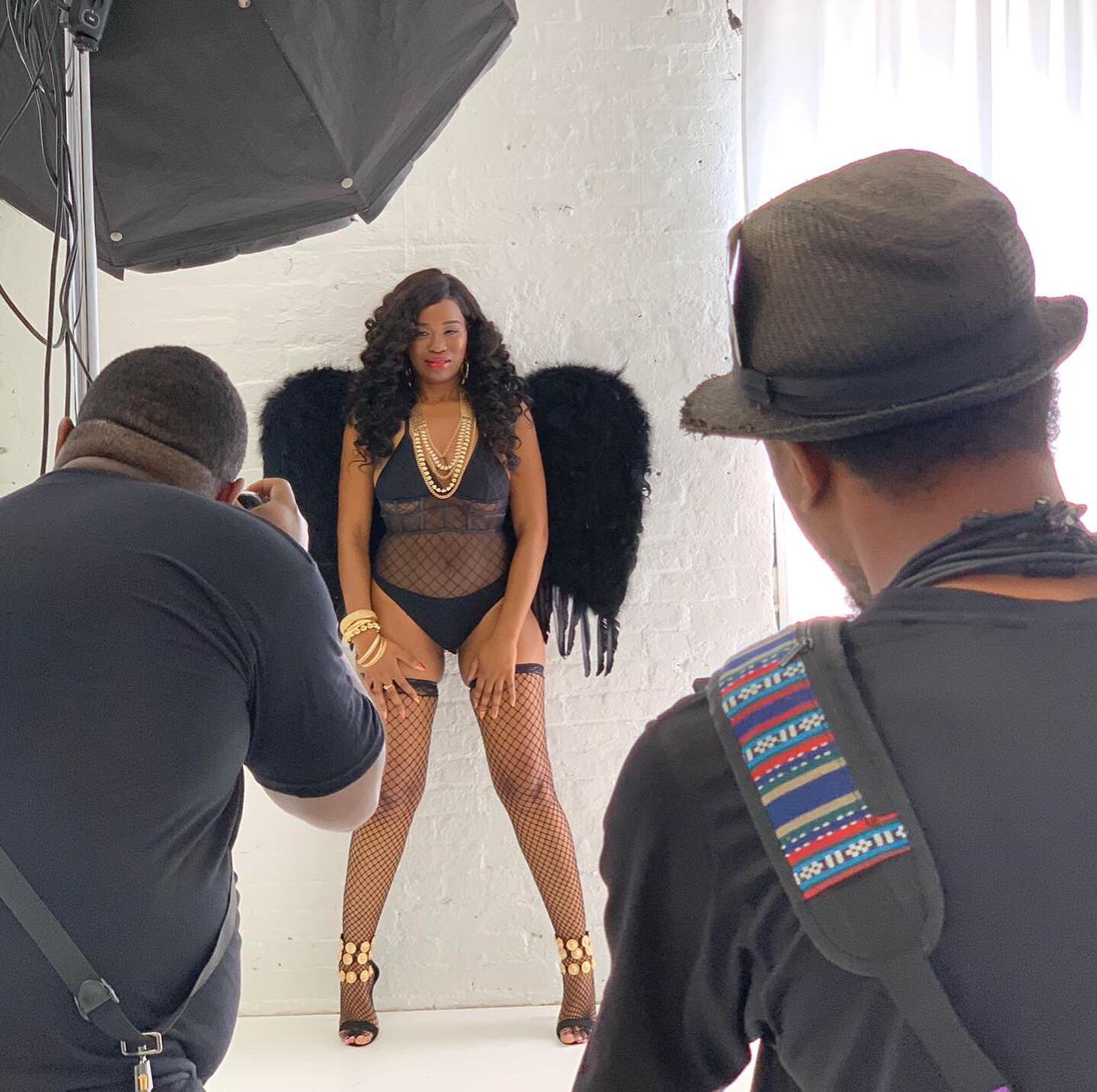 Biography
---
While many women in hip-hop choose to use sex, and blatantly sexual lyrics to sell their music, rapper Dejha B has chosen to compete on her own terms as a rapper, songwriter, businesswoman, mother and a boss. As a result, the rapper known as the Black Angel of hip-hop uses her bold lyrics to showcase her boss mentality, and to shed light on real issues woman can relate to.  She showcases her bold lyrics with one of her new singles called Freedom which outlines police brutality, and the history of racism in the United States.  As a young girl growing up in the Bronx New York in one of the notorious housing projects to a teenage mom, and Cuban immigrant father, Dejha B used music to escape her reality, and to tell vivid stories through writing.   
When Dejha B was 16 years old, she made a name for herself by performing all over NYC in talent shows and blocks parties. She also won 3 times at the world-famous Apollo Theatre, and would later go on a nationwide tour with the Apollo theatre, as an opening act with her dance group for a year.  
In 2012, she decided to stop pursuing a rap career, and attended Berkeley college to get a Bachelor degree in legal studies, all while writing for an urban celebrity magazine called Dopeness Magazine. 
In 2018 as fate would have it, she decided to give her dreams of performing and rapping one more chance. The Platinum selling R&B group Allure, with hits such as Head Over Heels featuring Nas, and All Cried Out featuring 112 created a female rap search for their new single I DO.  Dejha B won the rap contest, and would be the first female rapper to have a song and video with the legendary R&B group.  
In 2020 she collaborated with the R&B group Allure with her new song called The Night Before Christmas which gives some fun lyrics, and beautiful harmonies to help bring some holiday joy to their fans. Her new song is also the theme song to her new coloring book line called "Dejha B Coloring", which combines lyrics, poems, and illustrations in one book. The Christmas song is being played by DJs, radio stations, and multiple countries around the world.
Remaining independent, Dejha B is now gearing up to release her new EP and documentary called Black Angel which is set to release in 2021. Her EP will showcase her classy, edgy, and bold style. Her audience will get a glimpse of why she is called the Black Angel of Hip-hop. Her documentary will give you the behind-the-scenes look at how she manages being a boss, a songwriter, a mom, and rapper all while making a name for herself in a male dominated industry.  
---